MONGOLIA'S RARE EARTH RESERVES DRAW FOREIGN INVESTOR INTEREST
In early 2011, however, China curtailed its total output of rare earth oxides to 93,800 tons, up only 5 percent from 2010 production levels, and has also raised taxes on rare earth elements for the second time in recent months, increasing foreign concerns that cheap rare earths are becoming a thing of the past. China posted a 568 percent year-on-year surge in the value of rare earth exports to US$ 314 million in the first two months of 2011. The price for rare earth materials has increased for 15 months straight, breaking through the US$ 1,000 per ton mark at the beginning of 2011.
Western concerns over possible Chinese export bans on rare earths, whose mines account for 97 percent of global supplies, began last year. Since 2003, China has reduced the amount of rare earths available for export by 40 percent. Over the past decade global demand has tripled from 40,000 tons to 120,000 tons.
China's announcement earlier this year that it would restrict the export of rare earths caused a wave of anxiety among manufacturers, as the elements are used in the construction of everything from iPhones to cruise missiles. China's sole source for the rare earths is a mine complex in Inner Mongolia near Baotou city. Beijing's announcement has intensified efforts to find alternative sources of the vital minerals, with neighboring Mongolia quickly becoming a focus of international interest. Adding to Mongolia's attractiveness is that its government has striven to become more investor friendly, with its Parliament amending the country's Mining Law to take account of foreign investor concerns.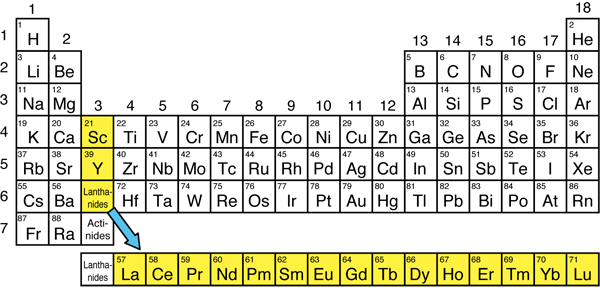 BACKGROUND: Seventeen metals are classified as rare earth elements (REEs), which are used in eco-friendly industries to mass-produce everything from wind turbines, solar cells and low-energy light-bulbs as well as iPhones and X-ray machines. RREs are also a strategic component of U.S. weapons systems, being used in the guidance systems of missiles and laser-guided munitions.
According to a 2009 estimation by the U.S. Geological Survey, Mongolia has 31 million tons of rare earth reserves, or 16.77 percent of the world's total, exceeded only by China, currently the world's largest producer of rare earths. Within Mongolia six REE provinces have been identified: the Altai, North Mongolian Hentii, Hangai, Southeast Mongolian, and South Mongolian provinces. Recent restrictions by Beijing on rare earth exports have combined with the liberalization of Mongolia's Mining Law to focus foreign investors ever more closely on Mongolia's mining sector, which had previously been dominated by its gold and copper reserves.
Among the most useful REEs is neodymium, an essential element of neodymium-iron-boron magnets used in hyper-efficient motors and generators with every wind turbine using up to two tons of neodymium. Lanthanum is a major ingredient for hybrid car batteries, terbium is a key component of low-energy light bulbs and cerium is used in automobile catalytic converters.
Nearly all of China's REE supply is produced by a single mine near Baotou city in Inner Mongolia, with the remainder being produced by small and frequently illegal mines in the south of the country, often causing massive pollution from the poisonous and sometimes radioactive ores.
In the course of industrialization, China has gone from exporting 75 percent of the raw ore it produces to shipping just 25 percent. Analysts speculate that that by 2012 China is likely to be producing only enough REE ore to satisfy its own increasing domestic demand, creating a potential crisis as Western countries struggle to find alternative supplies and mining companies rush to open new mines in locations from South Africa to Greenland to satisfy international demand.
IMPLICATIONS: In light of Chinese restrictions, Mongolia has become a leading contender in the new rush for REE resources. Mongolia's mining sector has some of the world's richest deposits of gold and copper, uranium, coal and fluorspar as well as RREs such as tantalum, niobium, thorium, yttrium and zircon.
In 2006, Mongolia's Mineral Law was amended to increase government royalties and licensing fees, reduce tax incentives, set duration terms for exploration licenses, and provide for up to 50 percent government ownership of strategically important resources when jointly funded by the state and private investors. On 25 August 2009 the Ulsyn Ikh Khural (State Great Hural, or Parliament) finally repealed the 68 percent windfall profit tax, effective from January 1, 2011, setting the stage for massive foreign investment.
At present, Mongolia trucks its output into China. Mongolia is already laying in a massive increase in its transportation infrastructure, planning to quadruple its rail network in order to ship coal, copper and RRE production via 3,542 miles of new railway track across the country to Russia's Far East. This will allow it to reach markets further afield such as Japan and South Korea while reducing its dependence on the Chinese market and boost economic development. Later this year, Mongolia will begin the construction of a 300 mile railway spur link from the Tavan Tolgoi coal basin and Oyuu Tolgoi copper deposit, two of the world's largest untapped resources, which will join up with an existing rail line running northwards to Russia and southwards to China. The expanded railway network will eventually run directly from Tavan Tolgoi to both China and Russia and extend the railroad west and north to link with untapped metal deposits according to Eurasia Capital, Mongolia's biggest investment bank. In December 2010, Russia wrote off about 98 percent of Mongolia's US$ 172 million debt. Russian Railways owns a stake in Mongolia's national operator AO UlanBator Railways and in October 2010 underwrote a loan for it from the Russian state-controlled VTB Group to buy locomotives.
CONCLUSIONS: Since April 2010 Mongolia's benchmark MSE Top 20 Index has been the world's best performer and its currency, the tugrik, the fifth-biggest gainer against the dollar. The International Monetary Fund says that Mongolia's economic growth may surge to 23 percent in 2013, more than twice the forecast expansion in China, as large mining projects such as the Oyu Tolgoi copper and gold facility begins production.
In February, California-based Green Technology Solutions (GTSO) and Rare Earth Exporters of Mongolia formed a joint venture to exploit Mongolia's RRE potential. GTSO President and CEO John Shearer said, "Stable supplies of rare earths are vital to the security and economy of the U.S., Japan and South Korea … We are not waiting for 2012 or 2013 to help solve this worldwide supply crisis in rare earths."
The joint venture intends to truck its RRE ore output to a railway hub in Ulaanbaatar, for transport to Russia's Pacific Vladivostok port. GTSO's first shipment of ore reached Vladivostok in April, where the ore was put up for auction, with South Korea submitting the winning bid.
The question now is how Mongolia will reconcile the conflicting agendas of its giant neighbors, particularly China. China remains Mongolia's largest trading partner, accounting for around 80 percent of Mongolia's export revenues, predominantly copper and coal, and 43 percent of imports. If Beijing feels its de facto RRE global monopoly is threatened, then Ulaanbaatar should expect some consequences from its primary trading partner.